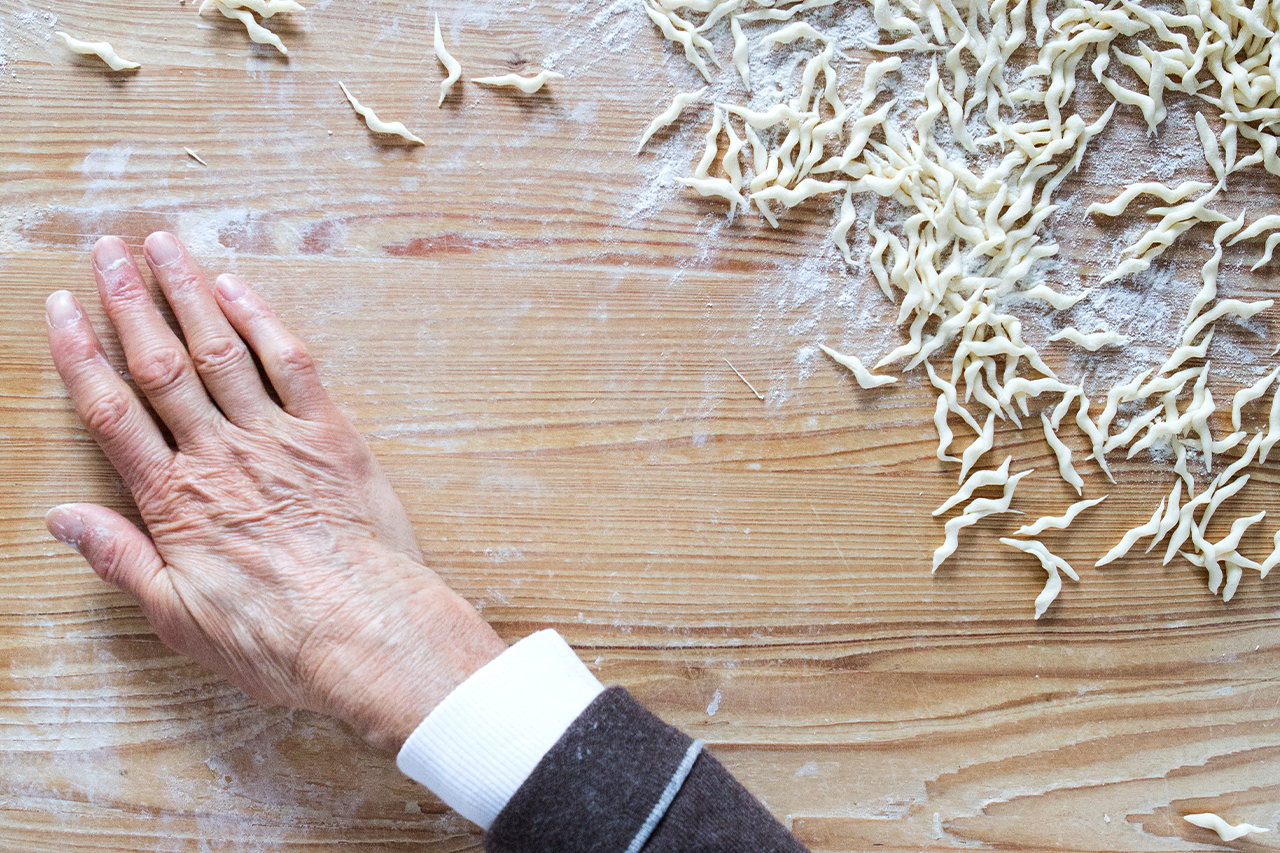 The history of Trofie lies within Pastificio Novella: in the past this type of pasta was exclusively home-made. Our Pastificio had the intuition to produce large quantities which were sold to the small shops in the center of the village as well as the local restaurants. In order to ramp up production we started involving not only our family members but also women that lived in Sori and nearby villages.
In the '50s we started to produce also fresh pasta, such as Trofie which were originially home made in the villages within Golfo Paradiso. This process was made possible thanks to the help of the so called 'raccoglitori': Pastificio Novella's employees whose main job was to deliver the flour to the women's houses – who would hand-make the Trofie – and then collected the product once completed.
Back in the '50s, it would take an hour to produce a kilo of Trofie: this type of production – based on the women's ability and skills – was just enough to accomodate the requirements of the small shops within the villages.
As time progressed – in the early '70s – Bacci Cavassa, founder's son in law, needed a solution to meet the growing demand, and so his trofie machine was born.
The machine that Bacci developed was able to reproduce the same shape of the hand-made trofie; the same system and concept is still used nowadays at our Pastificio.
The machine was officially launched in 1977: this represented a National record as till then none had been able to design a machine that would reproduce the exact spiral shape that characterized the hand-made trofie.
In the'80s, the local food association started arranging the Sagra delle Trofie – Trofie Feast – which enhanced even further this gastronomic tradition. Initially the Feast was held in Sori, precisely in a small area named San Bartolomeo; when it became a large festival it was then moved closer to the sea – up to nowadays thousands of people still attend every year the Festival. Many other local actives are dedicated to this pasta: in 2017 with the support of Comune di Sori we organized the very first 'hand-made trofie class' who was attended by over 100 students. Along with the women who used to work at the Pastificio back in the day, we taught how to make this type of pasta and explained the history of this traditional dish.
In April 2019 the Trofie di Sori were awarded with the De.Co. (Denominazione Comunale): this recognition was conferred by the Municipality of Sori as recognizement of the link between the product and the community, as well as a handicraft product of the intellect and a great manual skills.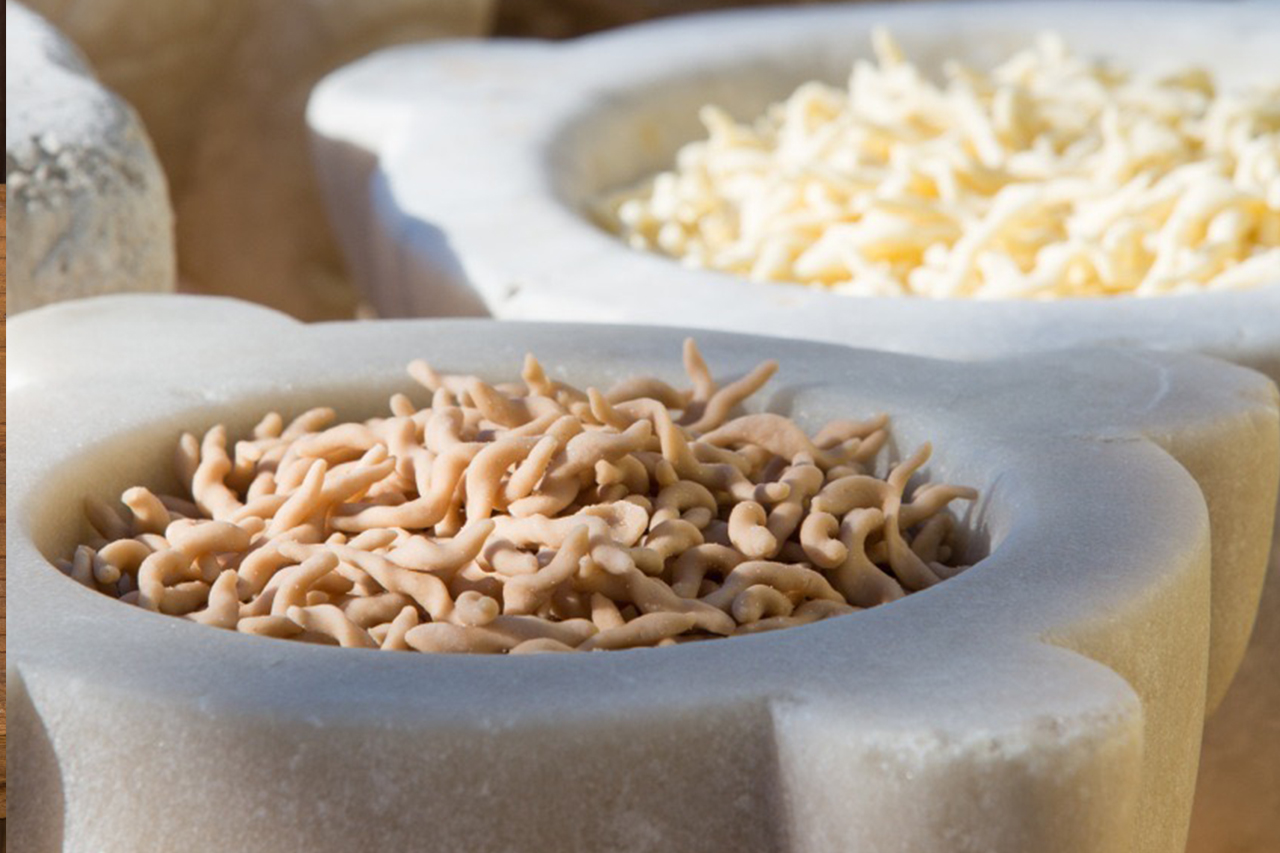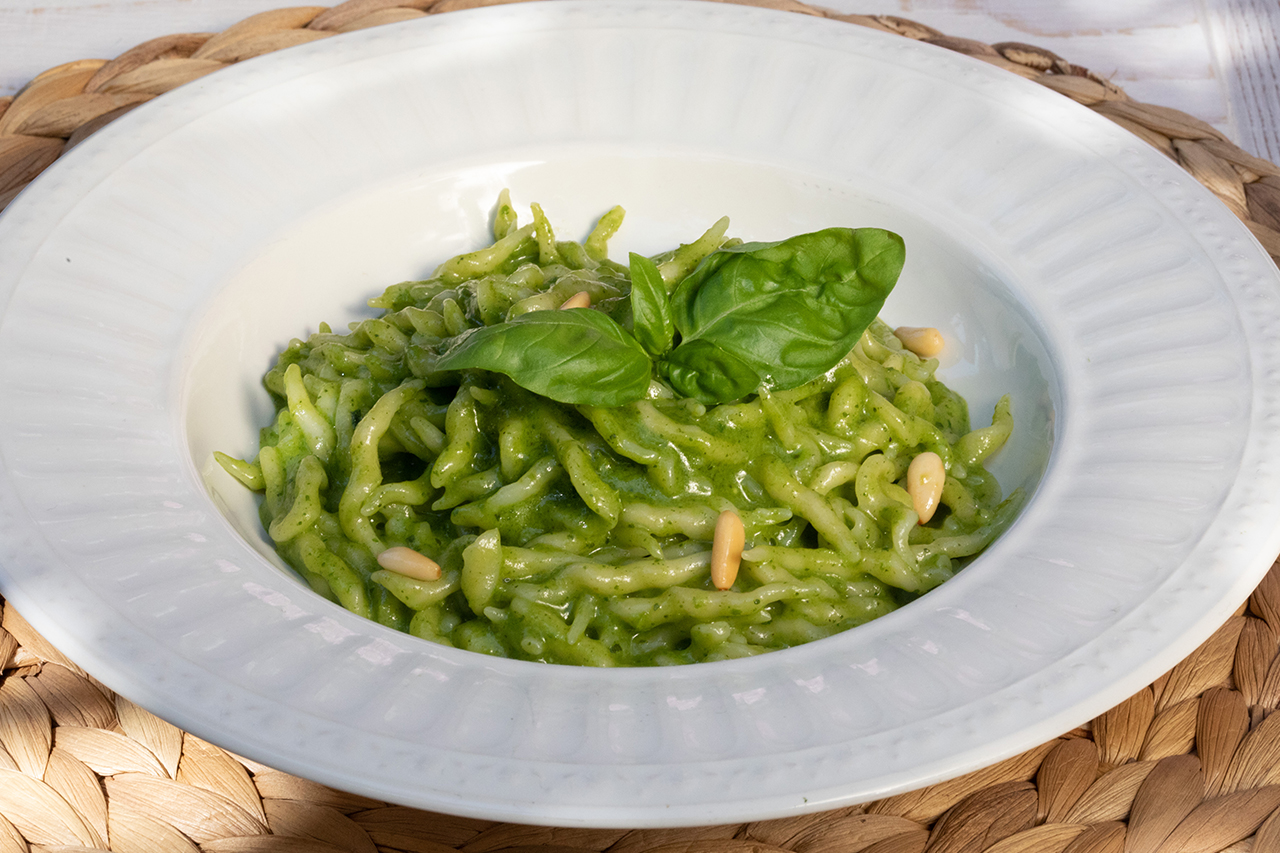 "
Working at the mill gives us the opportunity to make it work,
to keep it alive without turning it into a museum,
because 99% of the museums are still there only to prove that there was a mill.
"