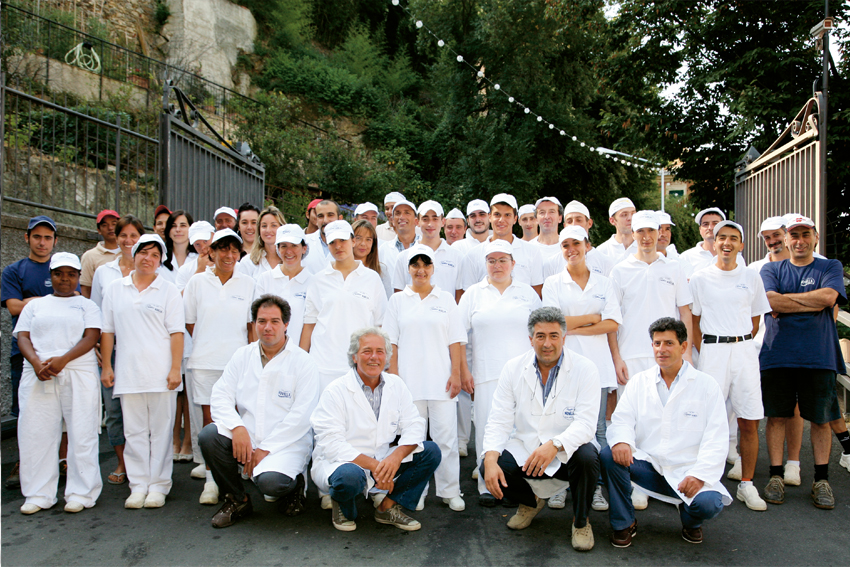 The Company
Pastificio Novella was founded in 1903 as a dry pasta producer with a small shop in Sori, a beautiful village in the middle of Golfo Paradiso on the Ligurian Riviera between Genova and Portofino.
Over time our production has evolved to fresh pasta and sauces such as: trofie, pansoti and pesto genovese.
Today we have grown and the factory has expanded, but we still stay in Sori, we employ sixty pasta professionals and most live here in Golfo Paradiso, a lot of our suppliers are Ligurian too. Despite the implications, such as lack of space, higher costs and more complex logistics, we wished to maintain our roots here, aware that without that we wouldn't be "us".
For that reason we invest every day in modernizing our structures and facilities, looking for innovative solutions to provide quality and functionality.
Four generations of pasta makers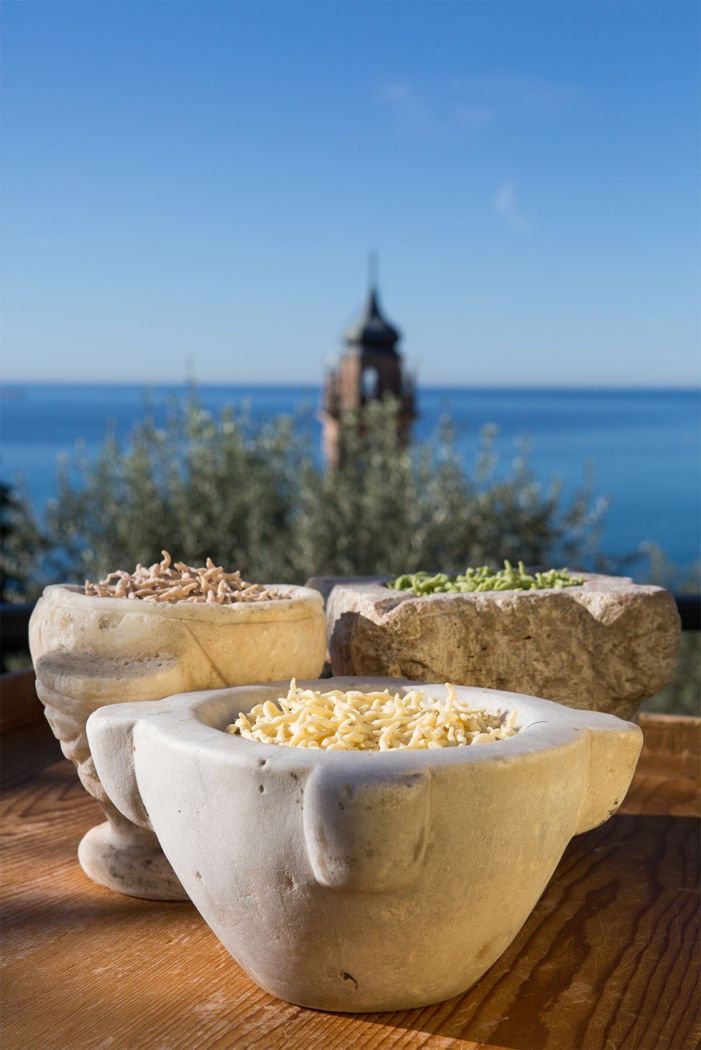 In the '50s, we decided to introduce both dry and fresh pasta. We began with a simple shape such as fettuccine, pansoti, ravioli and trofie, that were handmade by women and children of Sori and the nearby village. The idea was simple as it was effective, we provided the flour and the following day we collected the fresh "Trofie di Sori".
It was 1903 when the Bozzo-Novella family decided to take over a dry pasta laboratory in Sori. The First World War forced the closure of Pastificio, which left Rachele widowed, after the War her and Mario began to rebuild the company. A year later the whole family were involved, as the pasta demand increased modernization and improvements became key to ensure a faster and higher production.
The real revolution for the Pastificio Novella began in 1950 when we offered both fresh and dry pasta such as tagliatelle, lasagne, fettuccine, ravioli and pansoti. At the same time we began producing trofie, one of the most famous pastas in Liguria, the story of trofie is strictly connected with Pastificio Novella and to our home, Golfo Paradiso. All the trofie were produced by hand, when our hands were full we extended production to the women of Sori and the nearby villages.
As time progressed Bacci Cavassa founder's son in law, needed a solution to meet the growing demand, and decided to launch the very first trofie machine.
From 1969 we only produced fresh pasta increasing the number of shapes and introduced fresh sauces, such as pesto and salsa di noci.
Pastificio lives on today through Natale Novella's nephews, the fourth generation at work maintaining our inherited values, such as respect, tradition and love for our region.