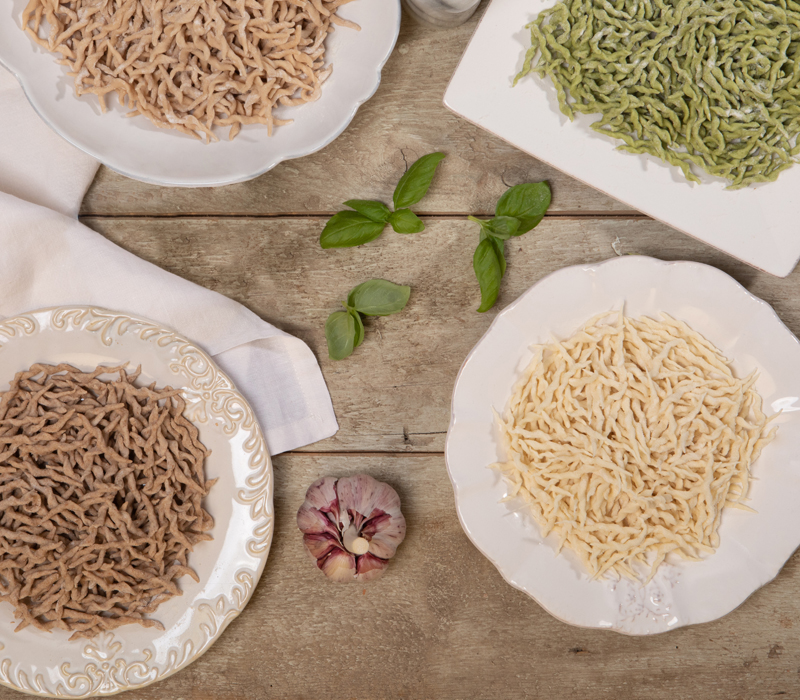 Trofie
The history of Trofie lies within Pastificio Novella as it is born here in Golfo Paradiso. The recipe is very simple, you need water, flour and salt, the hardest part is the shape, the spiral shape that gives them their unique style, that here in Sori we call "intursoeia".
Stuffed Pasta
Every day we produce various filled pastas, such as pansoti, ravioli filled with borragine, all typical recipes from the Ligurian Tradition as well as seasonal products with artichokes, pumpkins and radicchio.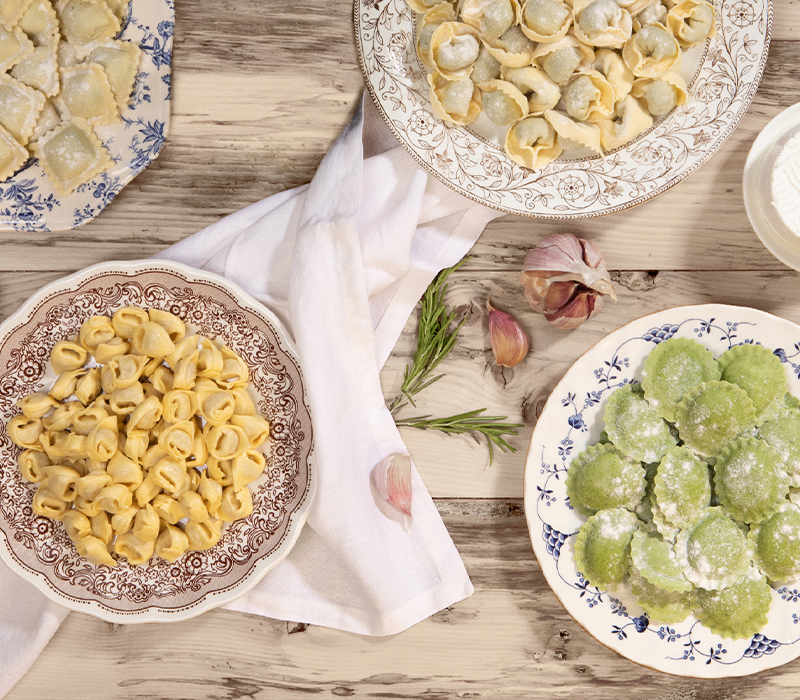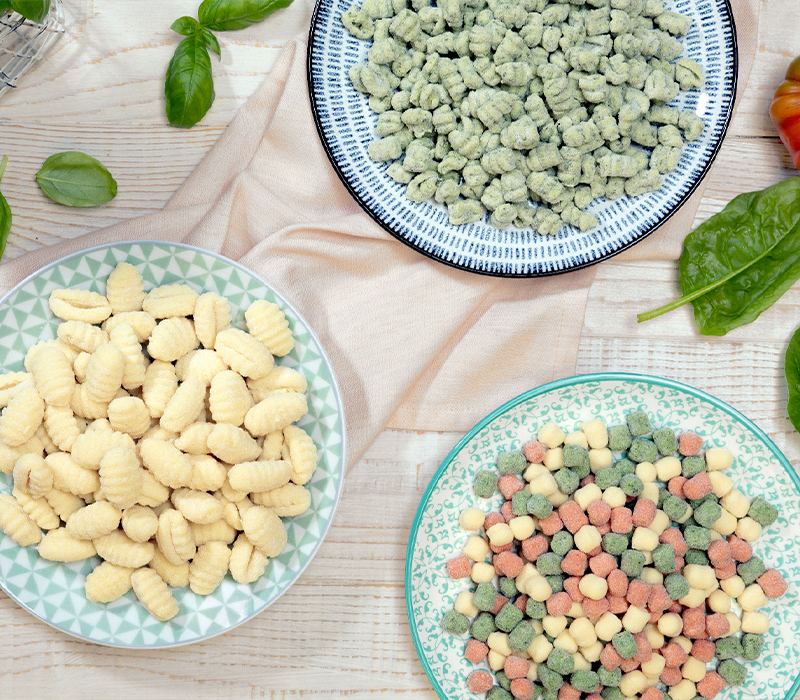 Gnocchi
We produce a range of gnocchi, the classic version with potato flakes or enriched with fresh basil, spinach or chestnut flour, gnocchi is soft and perfect for different recipes.
Fresh egg Pasta
We locally source the finest 100% Italian flour to produce our pasta, be it taglierini, fettucce and fettuccine. You can chose between simple or spinach, sage and nuts.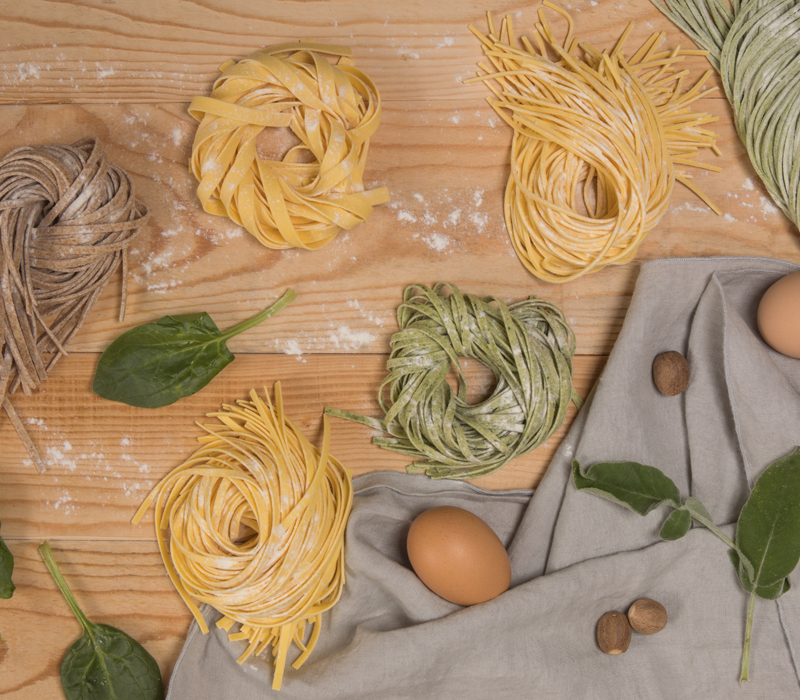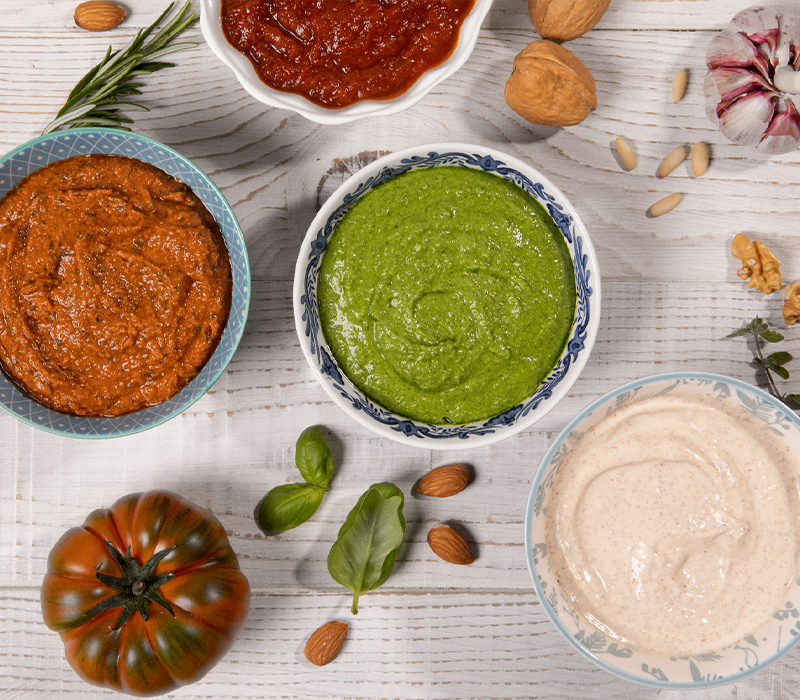 Sauces
Our sauces are very fresh, with products such as "Pesto Genovese" and "Salsa di Noci", we use simple, fresh ingredients. All our recipes are additive free, meaning they can only be stored for a limited period of time, which is why our production date is printed on each and every jar.
Gastronomy
The dish that we prepare in our "gastronomia" brings to your table all the genuine aromas of the Sunday dish, such as oven cooked lasagne, gnocchi alla romana and cannelloni, ready to cook anytime. Oven ready in 20minutes, or in the microwave. Our latest product are "Insalata Russa" with fresh steamed potatoes, vegetables and crusty pickles, and fried "focaccette con il formaggio" .